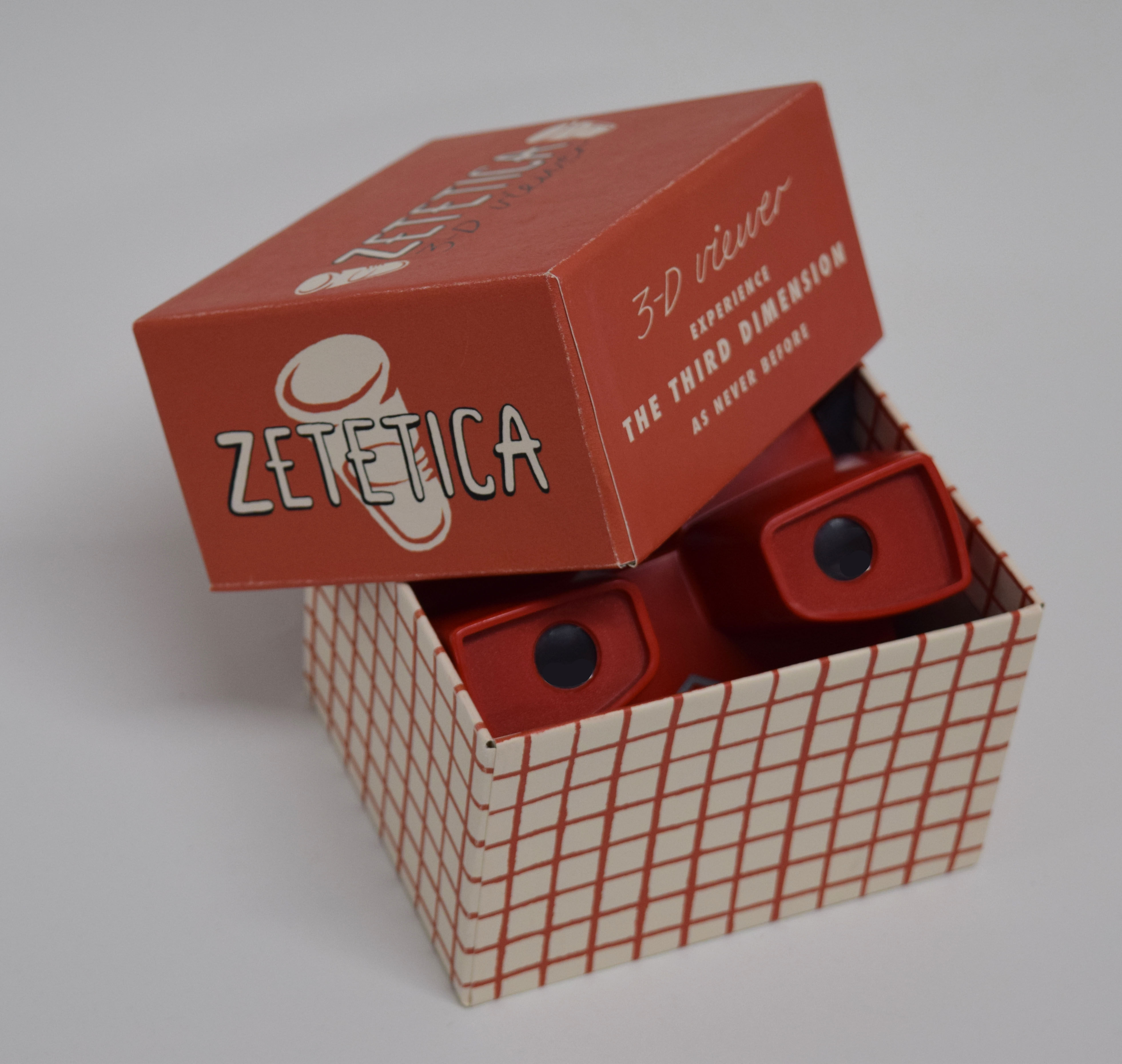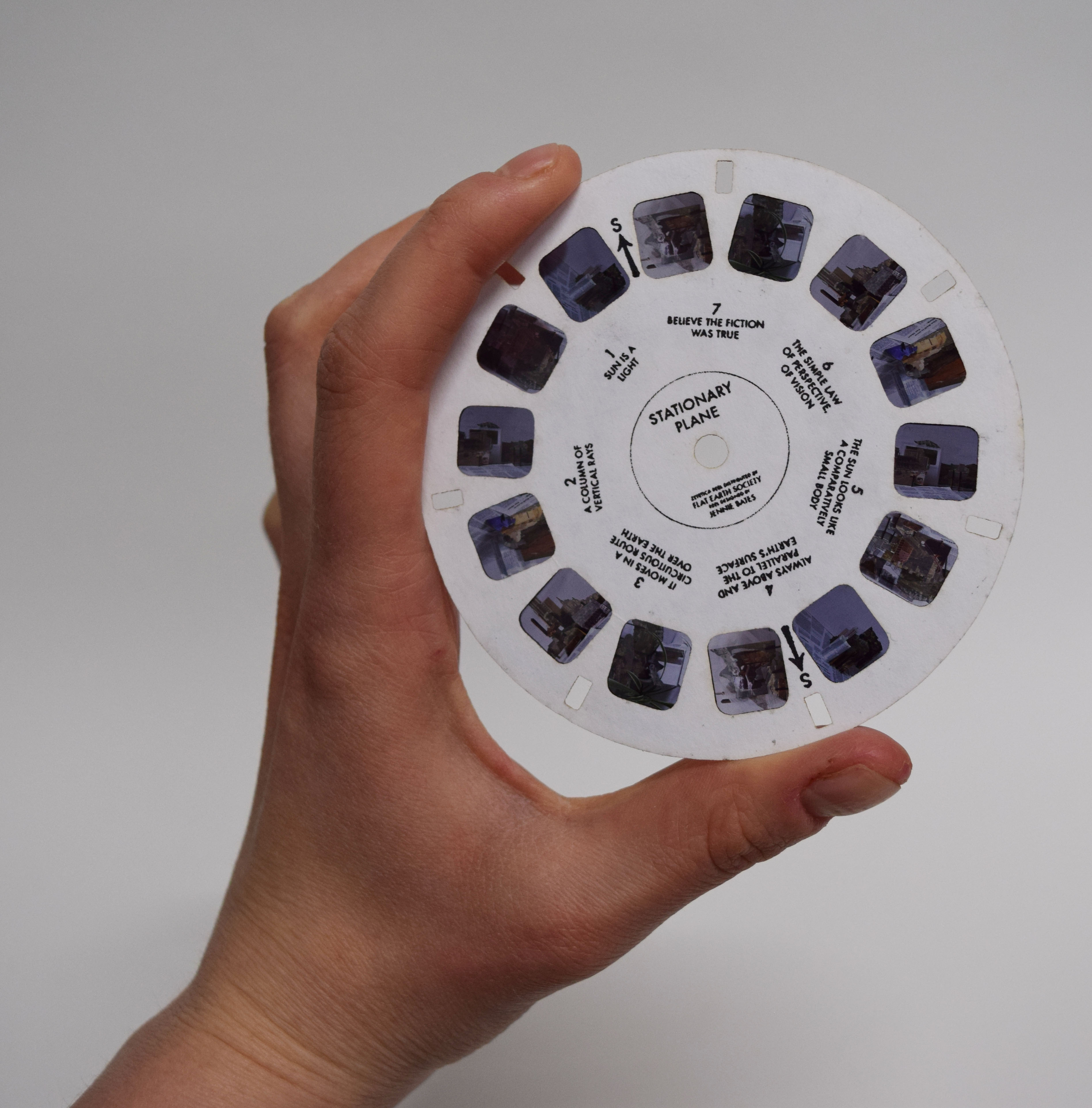 A 3D viewer is a stereoscope into which the user inserts a "reel"; a thin cardboard disc containing seven pairs of small colour photographs on slide film. The user flips through the images using the lever on the right of the viewer. The alignment of the photos on the reel gives the illusion that the image is three dimensional.
The Zetetica project explores Flat Earth Theory and the unusual beliefs held by members of the Flat Earth Society by using the fixed and limited viewpoint in the "Zetetica Viewer" as a metaphor for a narrow worldview.

The reel is laser-cut card with acetone transfers and slide-film inserts. The text on the reel is excerpts from the "Flat Earth News" periodicals published by Charles K. Johnson, founder of the Flat Earth Society.
The chosen excerpts all relate to sunlight and visual phenomena.

Imagery on disc is photos of 3D collages made from digital prints and inkjet transfers on laser-cut MDF, and copies of "Flat Earth News" newsletters.